Intelligent Document Processing Consultants
Topics around document processes quickly become complex and initiatives require process and technology expertise to minimize risk. This is where Intelligent Document Processing Consultants come in to help you, the customer, maximize the success of IDP implementations. This is a non-exhaustive overview on IDP experts.
inacta
inacta supports organizations from the insurance, banking, real estate, and healthcare industries with consulting, project management, and software development.
Roboyo
Roboyo is a large Intelligent Automation professional services company that supports many Fortune 500 and DAX 40 businesses by solving complex technical problems.

Senacor Technologies
Senacor is one of the leading and fastest-growing providers for business and IT transformation, digitization, and individual software development in the German-speaking region.

Deloitte
Deloitte drives progress. Its firms around the world help clients become market leaders wherever they compete. Deloitte combines consulting with action and integrity.
Weissenberg Group
Weissenberg supports companies with agile software development and custom-fit process consulting with solutions from the field of artificial intelligence.

TIMETOACT GROUP
TIMETOACT GROUP modernizes and integrates IT applications for upper mid-sized companies to increase their agility, efficiency, and transparency.
Trivadis
Trivadis accompanies and supports its clients through the digital transformation process. Working with them, the team refines business models to boost competitiveness.
Ernst & Young
EY's breadth of technology capabilities, industry and regulatory knowledge, finance discipline, and global geographic reach position it to help you transform at speed and achieve your strategic ambitions.

Iron Mountain
Iron Mountain is a global leader for storage and information management services. Its solutions portfolio includes records management, data management, and document management, among others.

Cognizant
Cognizant is a leading services and consulting company that transforms clients' business, operational and technology models for the digital era.
Arcplace
Arcplace is a specialized IT service provider that supports organizations in the digitization and automation of document-related processes as well as in electronic archiving.
Almato
Almato helps companies to digitalize and simplify business processes, not only bearing responsibility for its customers' projects, but also for its environment.

Korper ICT
Korper ICT provides its clients with the best of the best when it comes to automation, cybersecurity and file transfer.

AKOA
AKOA works with innovative technologies like RPA, AI, and chatbots to ensure your business is both efficient and exciting.
Accelirate
Accelirate is on a mission to transform your business processes through the power of Robotic Process Automation (RPA) and cognitive technologies such as AI and machine learning, natural language processing, and smart OCR.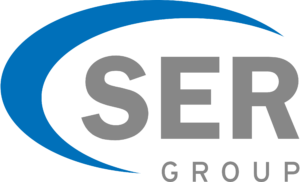 SER Group
SER Group is a leading global ECM player, delivering digital innovation, cutting-edge solutions and processes to businesses of all sizes.
CGI
CGI is among the largest IT and business consulting services firms in the world. The team is insights-driven and outcome-based to help accelerate returns on your IT and business investments.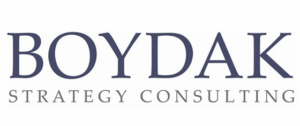 Boydak
BOYDAK helps you do more with less. Its intelligent and scalable automation and AI solutions enable you to truly benefit from digitization, reduce operational risk, cost, human error and enhance your business processes.