Intelligent Document Processing Vendors
Intelligent Document Processing is an integral technology enabling hyperautomation across a company through the processing of structured, semistructured, and unstructured documents. This is a non-exhaustive overview of the vendor landscape.
Acodis
Enterprises in Pharmaceutical, Logistics, Finance, you name it, use Acodis IDP to get accurate, high-quality data automatically.
Scale
Scale Document AI has built base models relying on its expertise Computer Vision and Natural Language Processing to boost document processing.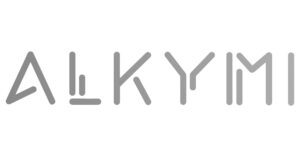 Alkymi
Alkymi transforms enterprise workflows by placing machine learning and automation technology into the hands of business users.

Parashift
Parashift provides out-of-the-box IDP solutions for hundreds of document types using Document Swarm Learning.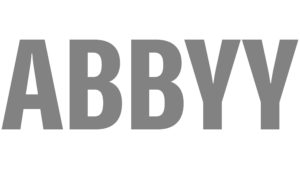 Abbyy
ABBYY powers intelligent automation. It reimagines the way people work and how companies accelerate business by delivering the intelligence that fuels automation platforms. 

Insiders Technologies
Insiders transforms state-of-the-art AI into tangible business solutions and real customer value by understanding heterogeneous content and extracting all business-relevant information from documents.

Kofax
Kofax provides full, integrated process orchestration of Intelligent Document Processing and RPA in a single automation solution.

UiPath
UiPath delivers a powerful and easy-to-use AI-Powered Business Automation Platform, including Intelligent Document Processing.

Hypatos
Hypatos liberates back office processes from manual data entry with deep learning technology. The company offers pre-trained machine learning models as API.
Evolution AI
Evolution AI revolutionized data extraction by building a deep-learning machine that closely mimics how humans read documents.

AntWorks
AntWorks™ is a global artificial intelligence and intelligent automation company, creating new possibilities with data through digitization, automation and enterprise intelligence.

Straive
Straive is a market-leading content technology enterprise that provides data services, subject matter expertise and technology solutions to multiple domains.
Rossum
Rossum solves four key steps in document-based processes at once: receiving documents across multiple channels, automated understanding, two-way communication to resolve exceptions, and acting on the data using in-depth integrations.

codemantra
codemantra automates digital document accessibility compliance, extracts, classifies, and captures document insights, and transforms any document into any desired digital format.

Automation Anywhere
Automation Anywhere's AI-powered digital workforce platform optimizes the business processes of the world's largest enterprises and governments.

Jiffy.ai
Jiffy.ai's products are specifically designed to provide enterprises a one-stop, easy-to-deploy platform that automates and improves the most complex business processes with ease.

Celaton
Celaton applies Intelligent Process Automation (IPA) technology, inSTREAM, to deliver Intelligent Document Processing (IDP) and reduce Average Handling Times (AHT).

OpenBots
OpenBots Documents is a SaaS-based IDP solution that combines AI, OCR and ML to solve the challenge of reading structured and unstructured documents within automated processes.

Datamatics
Datamatics, a global Digital Solutions, Technology, and BPM Company, provides intelligent solutions for data-driven businesses to increase productivity and enhance the customer experience.
Parascript
Parascript creates best-in-class AI software that streamlines access to your data with unequaled precision.
nividous
Nividous' platform is built with a holistic approach towards automation allowing for end-to-end process automation out of the box – automate discrete tasks with RPA, complex jobs with AI, and complete workflows with BPM.

Laiye
Laiye's integrated suite of AI-powered RPA, IDP platform, and Chatbot solutions help organizations operate at new levels of productivity and efficiency to drive new levels of success.

WorkFusion
WorkFusion's AI-enabled digital workers augment traditional teams by performing highly skilled and decision-centric work in operations areas including customer service and onboarding, and other document-intensive compliance activities.

Indico Data
With the AI and ML-powered Indico Unstructured Data Platform™, enterprises of all sizes can automate, analyze, and apply unstructured data to a wide range of enterprise workflows.

Mely.ai
Mely.ai specializes in smart document extraction, competent knowledge management, as well as in insight engines and prescriptive analytics.
Ocrolus
Ocrolus is a document automation platform that powers the digital lending ecosystem, automating credit decisions across small business, mortgage, and consumer lending. 
Instabase
Instabase is democratizing access to deep learning to empower any organization to solve unstructured data problems with unprecedented accuracy.
Automation Hero
Automation Hero helps organizations process any type of document quick with its powerful and complete intelligent document processing platform.

natif.ai
Natif.ai is a DeepTech startup in the field of intelligent document process automation (IDP) for business software providers.

Konfuzio
Konfuzio is an intelligent document automation platform that enables professionals to build, deploy & monitor Document AI.
Ascron
Ascron simplifies document management processes through automated extraction and classification, data entry and search.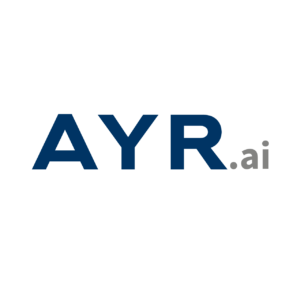 AYR
AYR provides SingularityAI, its Artificial Intelligence platform, to help enterprises transform their raw data into actionable insight.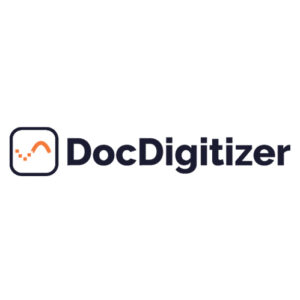 DocDigitizer
DocDigitizer helps organizations to process vast amounts of unstructured inputs and raw information unlocking Intelligent Automation.